Dance Games
It wouldn't be an arcade without a dance game. In the 90's we all were inspired by Dance Dance Revolution and all of the follow-up releases of the game. We wanted to get a more modern game that had all the classic mechanics. We were lucky enough to get a StepManiaX Dedicated Cabinet. These are incredibly hard to get during the pandemic, and we got the last one in stock at the time.
What is StepManiaX?
StepManiaX (pronounced Step Maniacs) is a game developed by Kyle Ward, who also created Pump it Up, In the Groove, iDance, and ReRave. This game is currently supported and receives 2-5 songs every month. As of February 2023, there are 403 songs available. Yes you read that right, 403.
If you were a player of DDR, this version will feel very comfortable to you. The only major addition is the center pad is used as a step.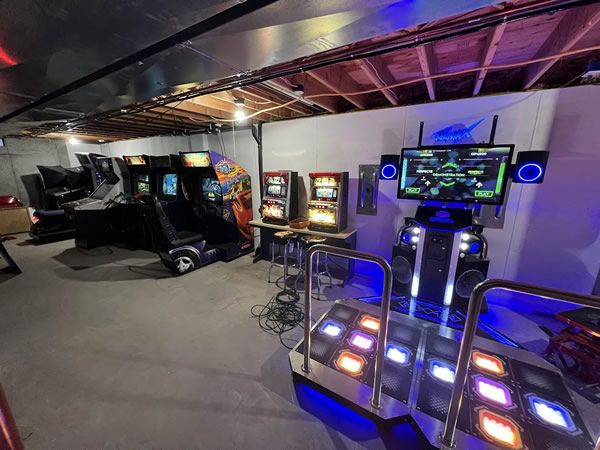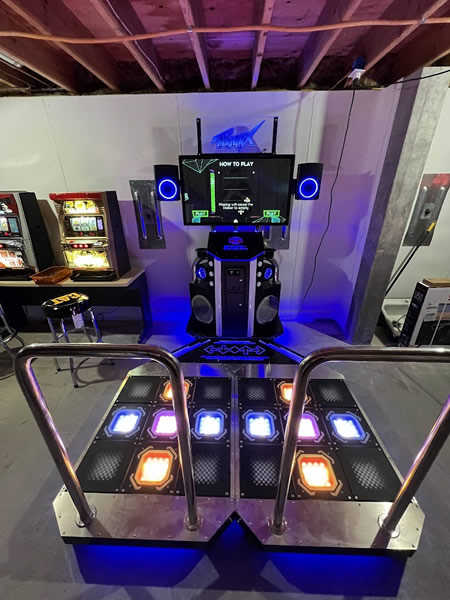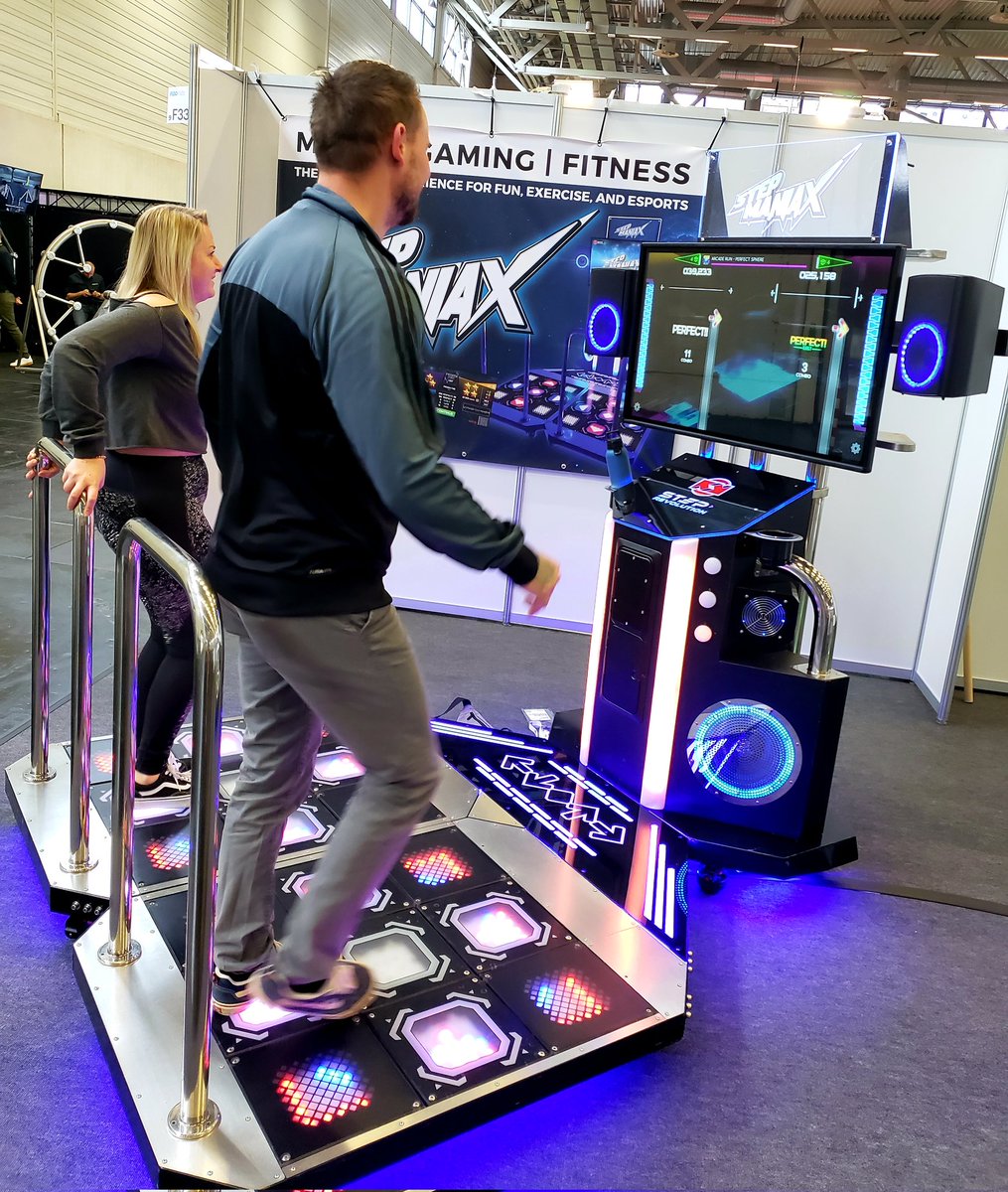 Helpful Links:
See the song list: https://statmaniax.com/songs